Community Health Center of Raipur (Dehradun)
Raipur Community Health Centre (CHC) is the first CHC in India which is being operated in Public Private Partnership (PPP) mode. The Operations of the CHC commenced on 15 July 2013. The Raipur CHC was completely refurbished to standards, which can deliver quality health and yet maintain hygiene and cleanliness.
Travel Directions & Bookings
The Raipur CHC is a 15 bedded hospital with two fully functional Operation theatres. The CHC has a regular flow of maternal deliveries and C-sections. The rates for services are most competitive in the market and quality of health delivery is par excellence.
The team of medical processionals are best in the Industry and are from various experienced backgrounds.  Some of Surgeries undertaken at Raipur have been the first of their kind in any  outsourced government hospital. Raipur is a health delivery model appreciated and lauded by the World bank and various International organizations which have visited Raipur CHC.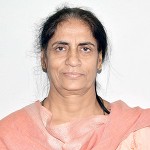 Dr. Sunain Bala
GDMO
dummy text dummy text dummy text dummy text dummy text dummy text dummy text dummy text dummy text
Dr. R.K Mishra
Physicians
dummy text dummy text dummy text dummy text dummy text dummy text dummy text dummy text dummy text
Dr. Archana Singh
Gynecologist
dummy text dummy text dummy text dummy text dummy text dummy text dummy text dummy text dummy text
Dr. Ritu Raj Bhardwaj
GDMO
dummy text dummy text dummy text dummy text dummy text dummy text dummy text dummy text dummy text
Dr. Khuswant Singh
GDMO
dummy text dummy text dummy text dummy text dummy text dummy text dummy text dummy text dummy text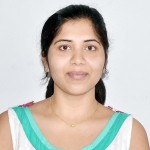 Dr. Ankita Raturi
Dental Surgeon
dummy text dummy text dummy text dummy text dummy text dummy text dummy text dummy text dummy text