Community Health Center of Raipur (Dehradun)
Raipur Community Health Centre (CHC) is the first CHC in India which is being operated in Public Private Partnership (PPP) mode. The Operations of the CHC commenced on 15 July 2013. The Raipur CHC was completely refurbished to standards, which can deliver quality health and yet maintain hygiene and cleanliness.
Travel Directions & Bookings
The Raipur CHC is a 15 bedded hospital with two fully functional Operation theatres. The CHC has a regular flow of maternal deliveries and C-sections. The rates for services are most competitive in the market and quality of health delivery is par excellence.
The team of medical processionals are best in the Industry and are from various experienced backgrounds.  Some of Surgeries undertaken at Raipur have been the first of their kind in any  outsourced government hospital. Raipur is a health delivery model appreciated and lauded by the World bank and various International organizations which have visited Raipur CHC.
Dr. Padmini Joshi  MBBS, (OBS & GYNAE)
Gynecologist 
Dr Padamini Joshi is the gynecologist having an experience of over 30 years. She retired as Director in Uttrakhand Health Department and in her last assignment was the Chief Medical Superintendent of Saharanpur  Government Hospital. Dr Joshi has been associated with Rajbhra since July 2013.
Dr. Shivani Dimri BDS
Dr.Shivani Dimri is Dental Surgeon at CHC-Raipur.
Dr. Mudita Sood
Dentist
Dr Mudita Sood is the dentist posted at Raipur hospital. Dr Mudita has been associated with Raipur hospital since July 2013. Dr Mudita is very sincere in her profession and has created  awareness & importance  of dental hygiene in her patients.
Dr. M S Bhandari MBBS MD (Radiology) 
Radiologist
Dr Bhandari is one of the leading radiologist of Uttrakhand and has an experience of over 30 years in Radiology. He has been instrumental in increasing the patient footfall in the Raipur hospital since he joined Rajbhra in July 2013. Dr Bhandari  has been part of the Uttrakhand health System till his retirement.
Dr. M K Joshi, MBBS MD (ANESTHESIA) 
Anesthetist 
Dr. M K Joshi is the Anesthetist at Raipur Hospital, Dehradun having an experience of over 30 years. He retired as a practicing  Anesthetist in the Government of Uttrakhand health system. Dr Joshi has been instrumental in supervising the day to day administration of the Raipur hospital as the hospital Superintendent.
Dr.Ashutendra
GDMO
Dr Ashutendra is GDMO at Raipur hospital.
Dr. Dwipannita Kalita
Dr.Dwipannita is Lady Medical Officer at CHC-Raipur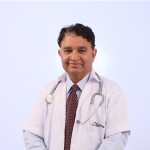 Dr. Madhav Maithani MBBS, MS (Surgery)
Surgeon
Dr Maithani is a retired Army Officer who served the Indian Army in short service commission before venturing into the private sector. Dr Maithani is one of the leading surgeon of Uttrakhand and he has performed some of the most complained surgeries in Raipur Hospital.